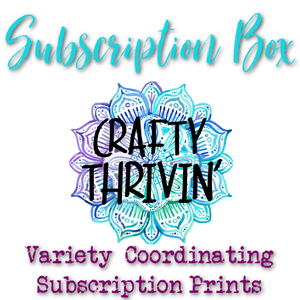 Crafty Thriver's Subscription
Each monthly shipment will be themed and items will coincide with that theme. 
Prints will be a mix of Clear Cast, White Cast, HG Cast, AB Cast, and othe reprint materials. 
Items will not be available online until the 15th of the following month, making our monthly deliveries exclusive for our subscribers. 
Subscriptions will ship the 15th of the month.