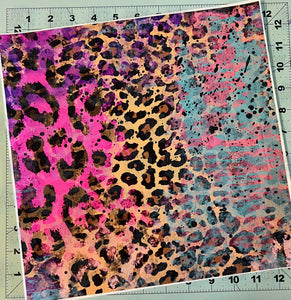 Neon Animal Mixed Puff HTV - 1019
12x12 Sheet of Puff Pattern HTV. 
All listed single sheets. 

Directions : 

1) Cut your design NOT mirrored.
2) Weed selected design. 
3) Use a carrier sheet for transferring and pressing. 
4) Press are 305° for 10-12 seconds using low/medium pressure. 
5) Peel Hot.